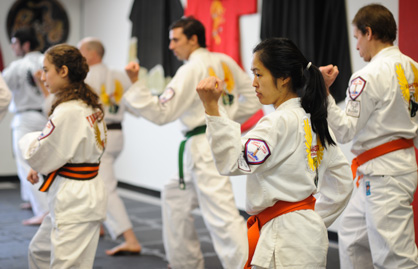 Adult
- OPEN HOUSE -
Saturday, Sept. 10, 10am-3pm
Ages 14-99

Get MORE out of YOUR Life
Master Yourself -- Master Your Life

Join Us to See What We're All About
and What We Can Do for You!


---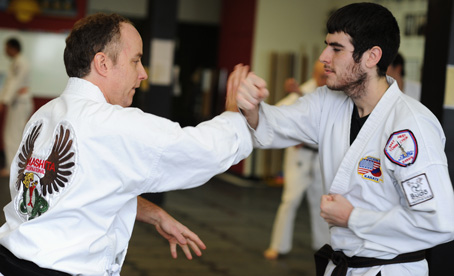 Our Open House provides a relaxed atmosphere where Adults (and soon to be adults) can learn about our studio, art, people and programs. You can experience the people and the training if you'd like. In addition to providing Free Introductory Lessons throughout the Open House to those interested, we are also providing a Free Self-Defense Workshop from 1-3 pm that is open to the public whether or not you are thinking of joining. You can come for the entire Workshop or just drop in for part of it.
You'll also be able to meet with Beginner trough Advanced Students who will share their experiences and demonstrate what they know.
Free:
Introductory Lessons - throughout Open House
Self-Defense Lessons - 1-3 pm
---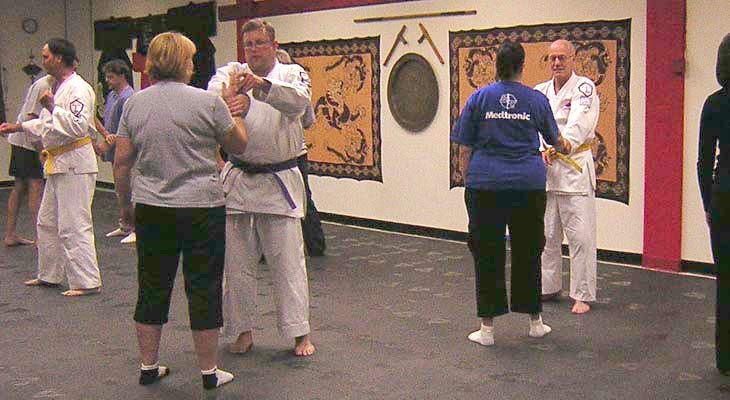 Free Self-Defense Lessons
1:00-3:00 pm
We will be providing a Free Self-Defense Workshop at the Open House. This is a mixed hands-on and philosophy program that can be attended for part or the entire Workshop. It will cover the mindset necessary to avoid or if necessary survive an encounter as well as techniques that anyone can effectively use. We will go over mental and physical tactics and how assailants think, and how you need to.
Our head instructor Shihan John Dombeck will personally lead the workshop. He teaches in an aproachable and effective way and has been teaching Self-Defense Workshops in the Twin Cities for 15 years to such groups as the NE Minnepolis Citizen's Patrol, college dormatories and clubs, girl scout and dog walking groups, businesses and the U of M's Women's Basketball and Soccer teams.
Come Learn Things That Can Save Your Life!
---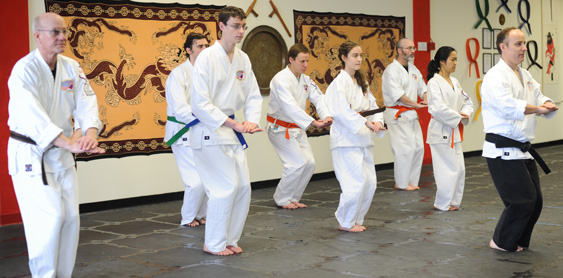 Free Intro Lessons, Demonstrations & Information
10:00 am - 3:00 pm
Throughout the Open House, Black Belt Students and Shihan Dombeck will be providing Free Introductory Lessons as well as demonstrating what they know and being available to answer any questions about our style, our history and our training. You can see for yourself with no commitment what training is like, why so many other professionals see value in the training, and what benefits you can get. See why this is so much better than running, biking or yoga. See what we mean by "complete martial arts training" - Mental, Physical and MUCH more. The training improves your LIFE. You can presonally see why we say "Martial Arts for Life".
---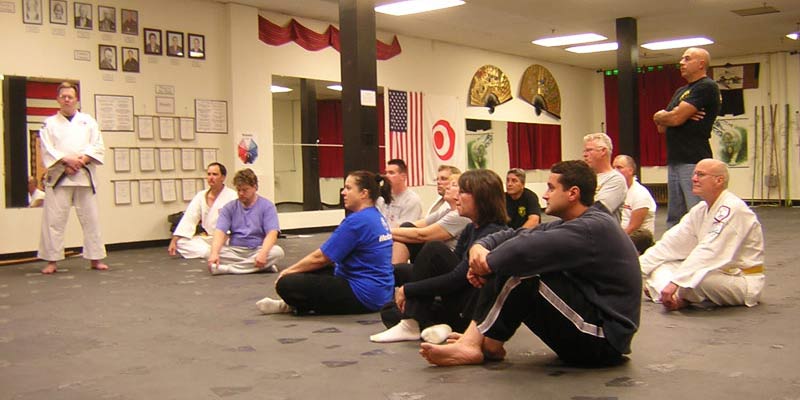 Learn More about ...
or Contact Us